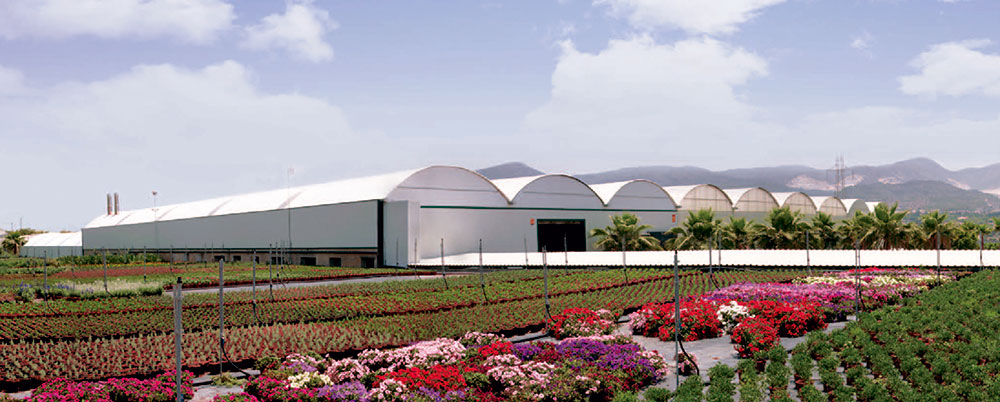 Warehouse with P-10 curved roof greenhouse model
Our R&D department designs exclusive greenhouse structures, which are based on the current Technical Building Code in Spain (C.T.E.), as warehouse for farming and other uses.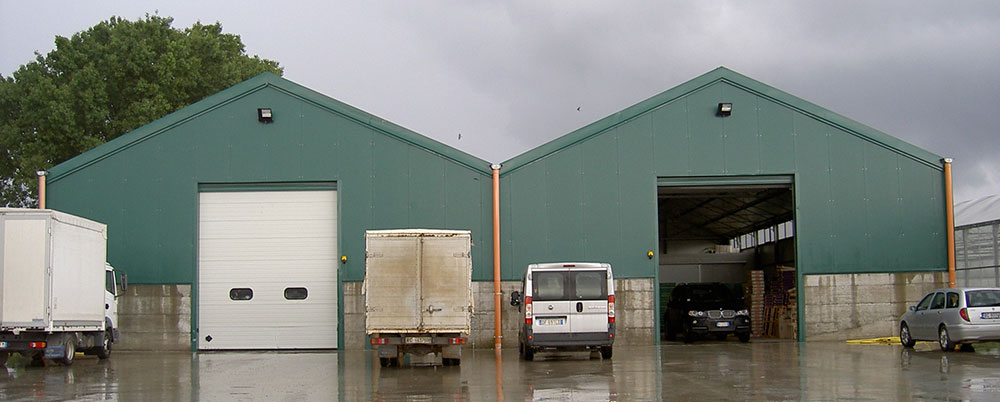 Warehouse with PW-15 wide-span greenhouse model
We provide these structures with two models: "P" and "PW". Both are designed with rigid covering for the perimeter such as: pre-lacquered metallic sheet, rigid undulating PVC sheet, cellular sheet of Polycarbonate, sandwich panel, canvas, net, etc.
Different types of door could be added, for example: standard sliding door, all type of special door or big sizes: lift-gate, modular doors, automatic doors, etc.


Curved roof warehouse with large lift-gates installed


Curved roof warehouse with automatic cold room doors installed

Curved roof warehouse with sliding doors installed
Another important feature related to these structures is that you could reach wider and higher interior spaces by modifying the standard structure. We can remove the intermediate pillars through truss beams to have large inside spaces and/or placing double arch trusses in roof to get higher free heights if it is a curved roof model.


Curved roof warehouse with modified structure by truss beams and arch trusses
These types of structure are widely used as: distribution centers, farming warehouse, irrigation head station, or farms. But also other uses like sports track or sports hall.
More information about our warehouse structures: