Interior view of flat roof and curved roof shading structures
A shading structure is a mesh covered structure to slightly protect the crops. Outdoor ornamental plant, flower, and cutting green plants are the most common uses of this type of structure, as well as snail farm, parking, etc.
We offer two models of shading structure: one with the flat roof type "T model" and the other with the curved roof type "P model", both of them with flexible coverings from different types of net/mesh.
FLAT ROOF SHADING STRUCTURES
The flat roof shading structures, which is also called "flat reticule", is the simplest structure in order to protect the crops with its mesh coverings.
CURVED ROOF MULTI-SPAN SHADING STRUCTURES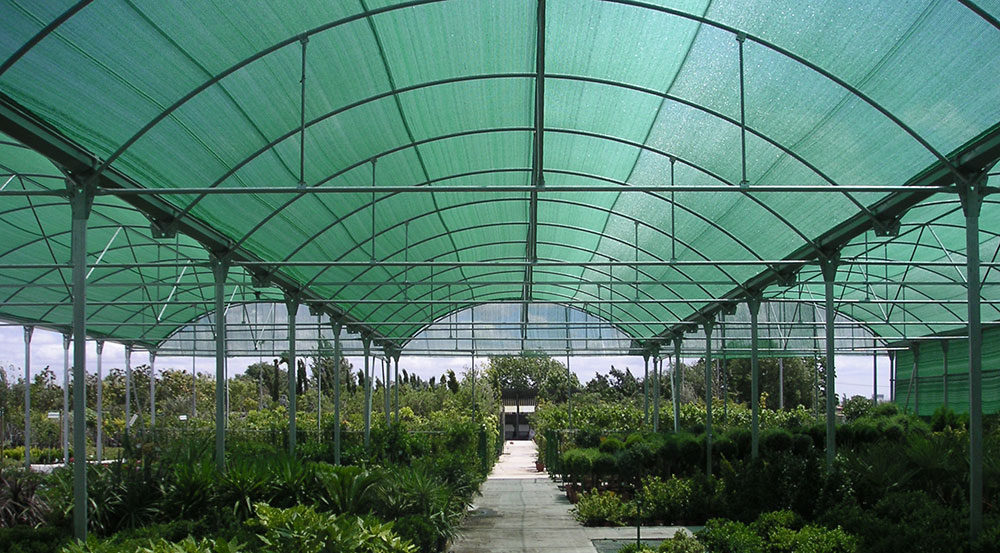 Curved roof multi-span shading structures: P-8 model
The P-8 model with mesh/net covering is more versatile than the flat roof model due to it could be converted into a greenhouse by changing the covering material type and installing windows without the necessity of modifying the framework.
More information about our shading structures: