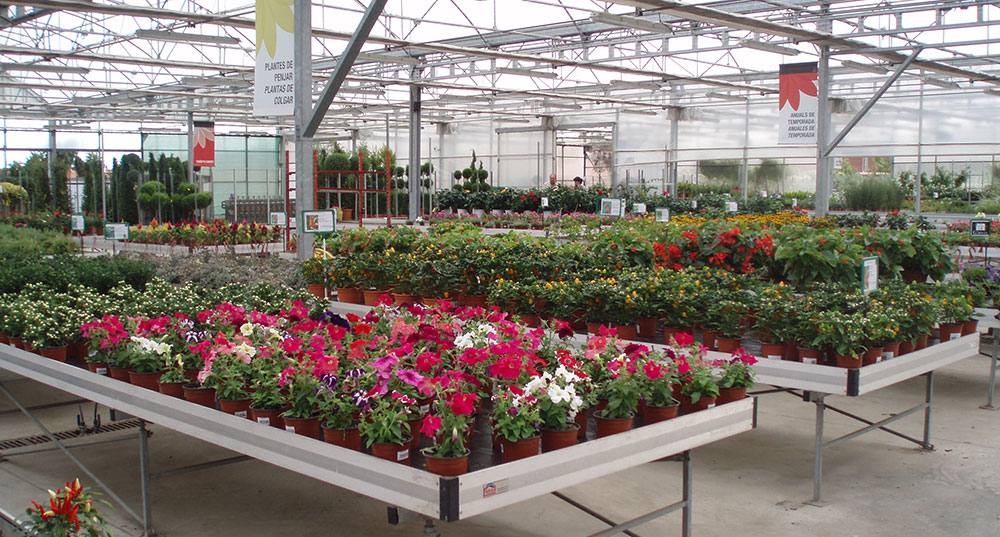 The exhibition benches made by ININSA are the best solution to show plants in the professional points of sale, recommended to garden centers and supermarkets. The main structure is hot galvanized and in aluminium made of, and the assembly system is easily only with a conventional adjustable spanner.
Our fixed benches used for product exhibition are prepared to be fixed on the floor with anchor bolts. However, the benches can be supplied with wheels to allow a dynamic distribution inside the garden center.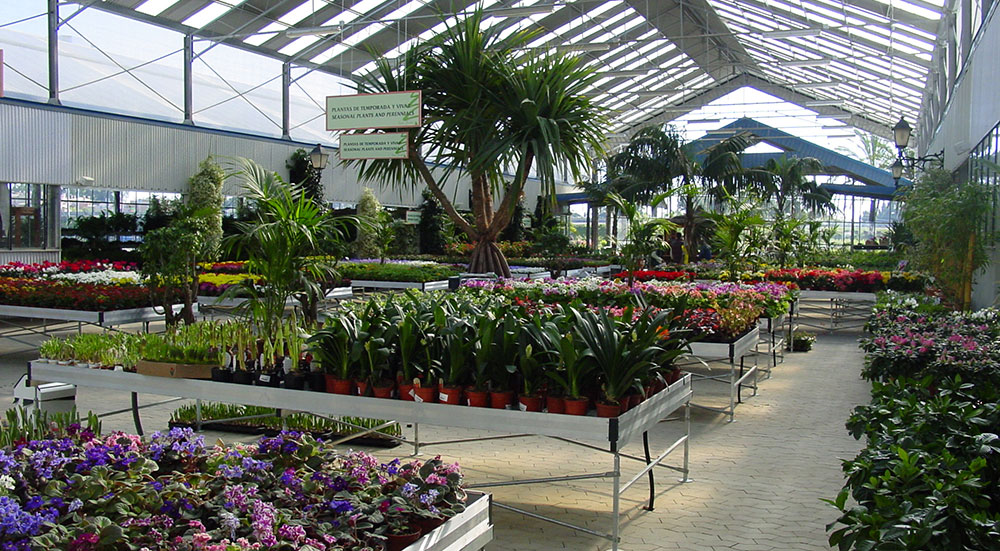 Pre-lacquered exhibition benches
As standard, the benches are available in silver galvanized color, but also are available in other colors for the trestles and profile sides (orange, green, yellow, blue, black, and white).

There are different options of bottoms like wire-mesh, bottom for heating (expanded polystyrene) and bottom for sub-irrigation (high impact polystyrene HIPS), allowing to adapt the base of our benches to the customers requirements. The advantage with using the sub-irrigation bottom is the clean maintenance of sale's area, because with flood irrigation is not necessary sparkling irrigation inside the shop.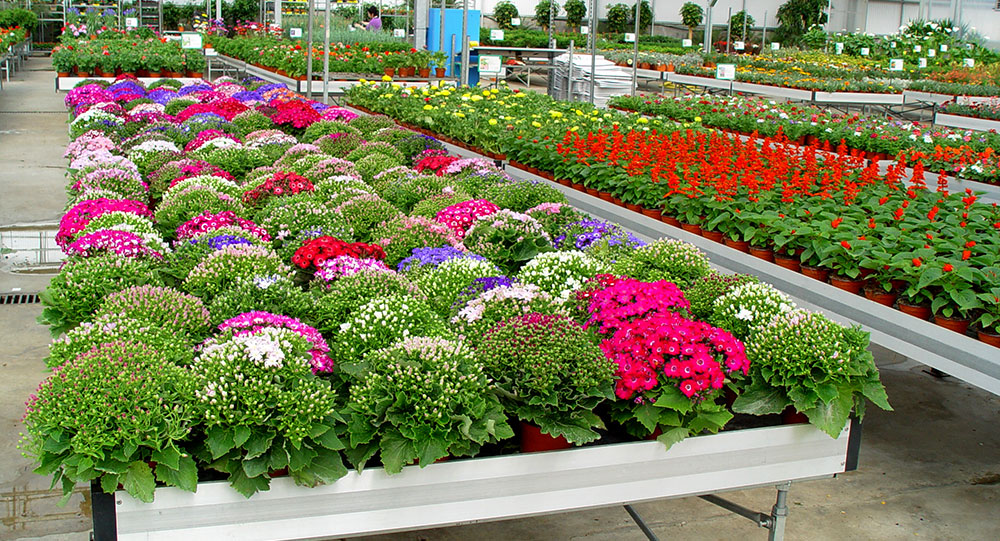 Special designs upon request
Our exhibition benches can be special designed upon request, both in height and form. To the standard rectangular model adds the possibility of manufacturing special forms (hexagonal, square, of various heights).