Exterior views of P-8 shading structure
The "P-8" structure with mesh/net covering performs also the function of umbracle, so it could be covered all the structure or only the roof, depending on the use and customer needs.
We offer several types of mesh for covering: shade mesh, monofilament net or thermal mesh.
According to customer needs, we provide the inner access with two possibilities: installing standard doors or designing convenient hollows of passage.
If you choose the P-8 model (Curved roof) as shading structure, it takes the advantage of converting easily into a greenhouse or warehouse by replacing the mesh covering with flexible film plastic or rigid sheets (PVC, polycarbonate or metallic sheets), but also the possibility of installing ventilation without modifying the existing structure.

Exterior view of P-8 curved roof shading structure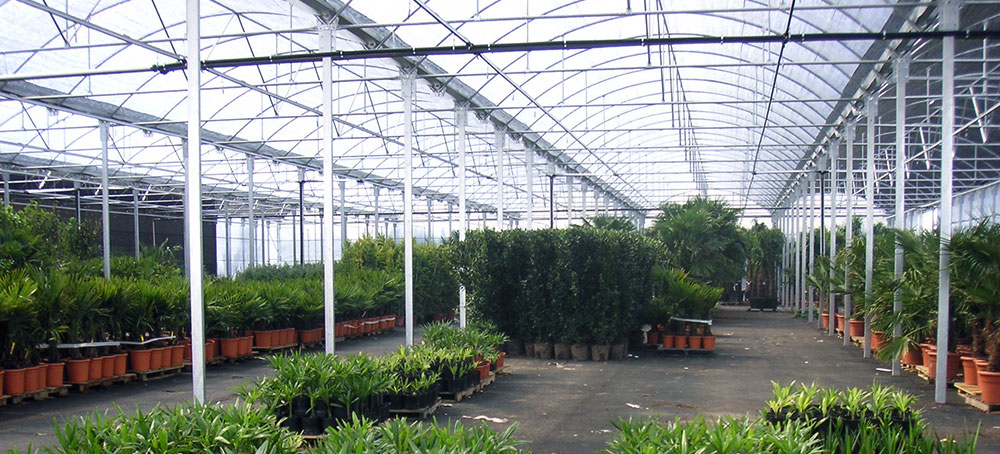 Interior view of P-8 curved roof shading structure
You can be also interested in these ININSA shading structure: