Our self manufacturing of growing and exhibition benches is the best answer to the demand of several professional groups, like horticultural nurseries, ornamental nurseries, and garden centres. They are characterized by the hot galvanized structure and the easy assembly system with a conventional adjustable spanner.
Our grate range of benches allows you to choose the most suitable model according to its application.
Kind of benches: Fixed, Mobile, and Transportable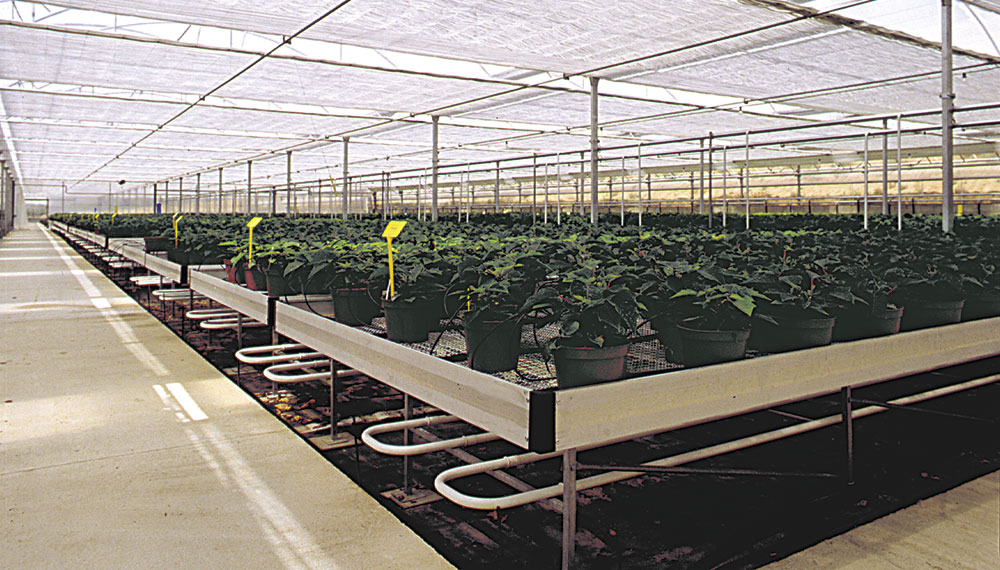 Fixed benches
The fixed benches provide an ideal height to work with the highest effectiveness and production. They are ideal for presentation and exhibition in Garden Centers and hypermarkets.
Mobile benches
The mobile benches are the best choice to obtain the maximum use of available space and the highest flexibility of work in production greenhouses as their measurements and distribution can be adapted to the greenhouse size.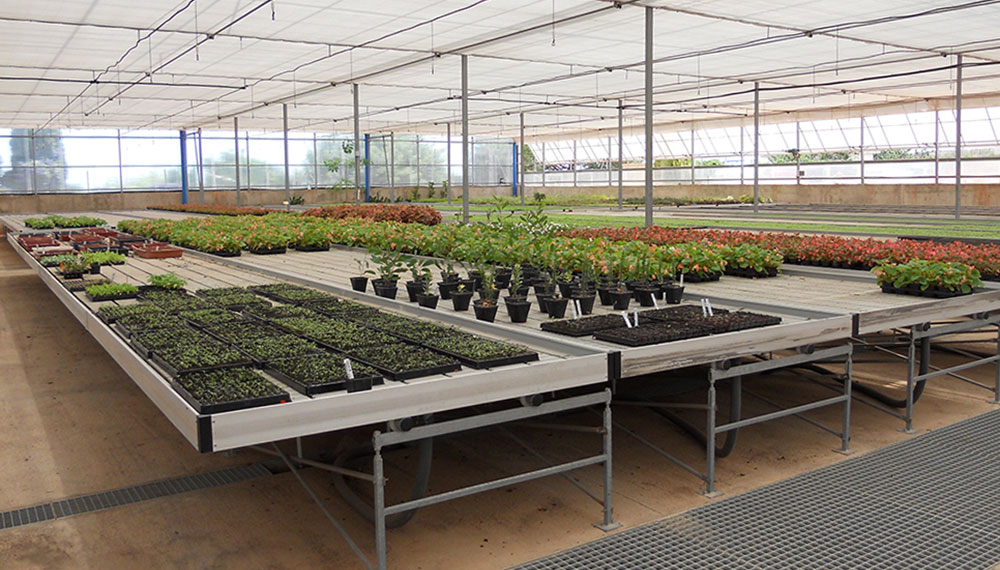 Transportable benches
The transportable benches allow maximum adaptation to the installation size and they are the best choice to manage logistics within greenhouses, lath houses and outdoors by means of a structure of hydraulic trains or manual wagons. This model is essential for nurseries which produce a large number of plants in homogeneous crop/growing and need to be moved/shifted/displace during one or several phases of their growing.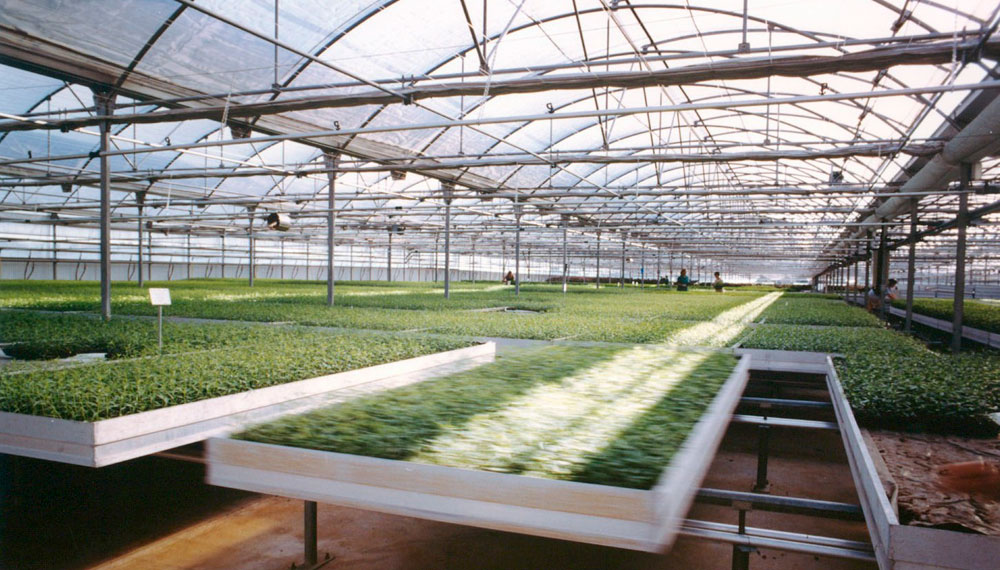 Kind of bottoms
There are different options of bottoms like wire-mesh, bottom for heating (expanded polystyrene) and HIPS, bottom for sub-irrigation (high impact polystyrene) , allowing to adapt the base of our benches to the requirements of growing and used techniques. Some of their uses are great ventilation, irrigation by flood, water recirculation system, and heating.