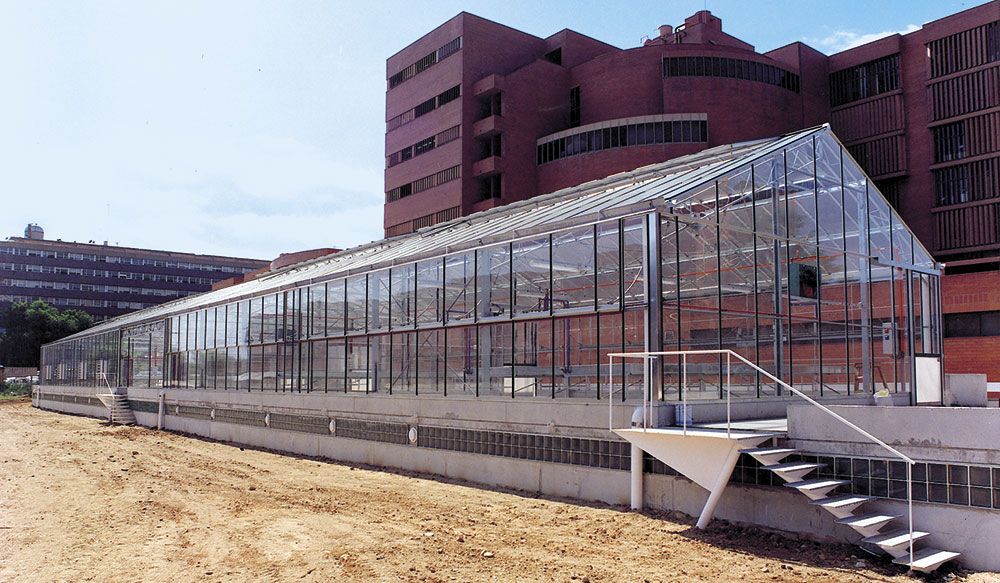 Wide-span model greenhouse in a research center
PW Model (Wide-span multi-chapel): chapel greenhouse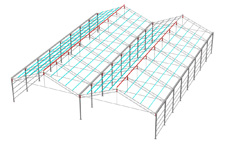 The chapel greenhouse with both parts of the roof is known as the "PW model".
The structure of this model is calculated based on the current Technical Building Code in Spain (C.T.E.).
The standard model measures 12'80m wide per bay and 4m between all pillars (inner and exterior), so this model offers wide open space inside. We also manufacture 6'40m, 9'60m and 15m wide measurement for this model as well as special width can be provided on request.
The height from the drain gutter is designed according the customer needs, and the ridge pole ranges from 1'90m extra for the PW-9'60 model to 3'40m for the PW-15 model, depending on the greenhouse height desired.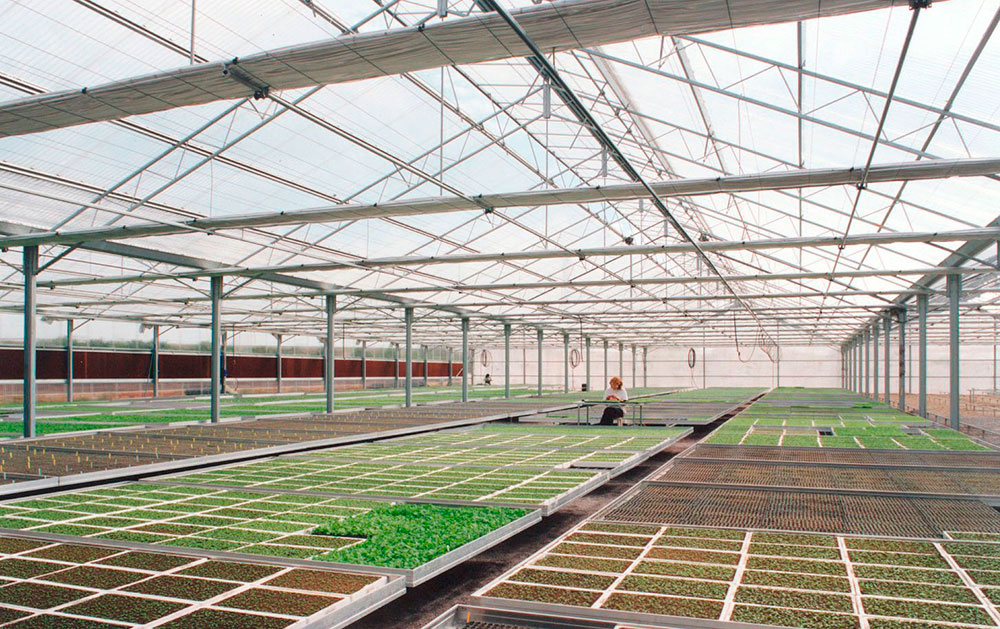 Wide-span greenhouse with seedlings crop
The covering materials could be from PVC or Polycarbonate sheets (both undulating and cellular structures) or glass. The covering is fixed to the structure with specific sealing accessories depending on the covering material. For example, if you choose glass, it is used a specific aluminum profile with seal neoprene gasket. Finally, it's also possible to build warehouse areas like in the P-8 model (Curved roof multi-span) with all range of covering materials: PVC, PC, sandwich panels, metallic sheets, etc.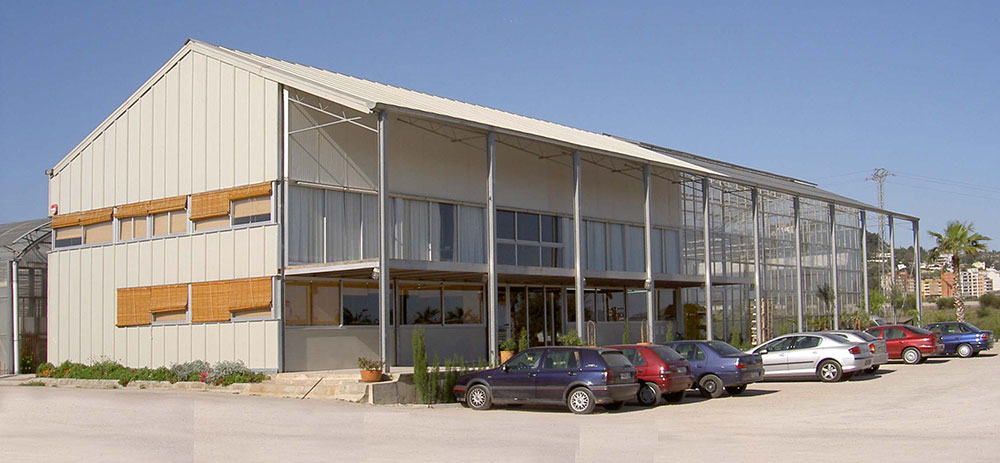 Wide-span greenhouse with the head office and research center in Roses Ferrer, Valencia
Simple or double (butterfly) zenithal ventilation are the most common in this model, but also is possible to place the guillotine type or the folding type in the frontal/lateral side of the greenhouse. The manual or motorized opening by automatic switchboard with ININSACLIM climate control is also possible in this model as the previous ones.


Zenith windows models for the PW Wide-span greenhouse


Wide-span greenhouses with simple and butterfly type zenith windows
You could be also interested in the other greenhouse models by ININSA: